Share
with your friends!
Let's complete with STEP 3-4-5 our 5SR-Workflow®.
Here it is what we've done so far: Placing 3d Model(1) > Light Balance(2)
Topics of this lesson:
Simulate rusty material
cutout filter for perfect bump effect
how to use V-Ray Lens Effect
How to correct images with levels/curve in VFB (V-Ray Frame Buffer)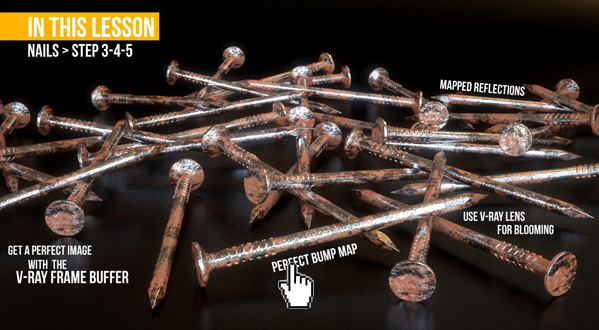 Let's complete this scene.
STEP 3.1 : CREATE RUSTY MATERIAL
Our contents are created only by V-Ray Licensed Instructors®
To access this lesson and all premium contents, please
Login or Subscribe

/ Also
Learn Corona Renderer