Share
with your friends!
In this lesson I'll talk about Light Balance.

INDEX
Analisys of the light contributes
How to use V-Ray IES as primary light
Use V-Ray Dome and Plane
Create the correct light hierarchy
Why use exponential color mapping + VFB
Professional workflow: lighting 1 by 1
Fix overlapped faces
Fix Light Cache imperfections
15 mins narrated video showing all the process
Basic and lighted model for the exercise  / 80mb
Time to complete this lesson: 35 – 40 mins
This is the final image every student could render after completed the full training.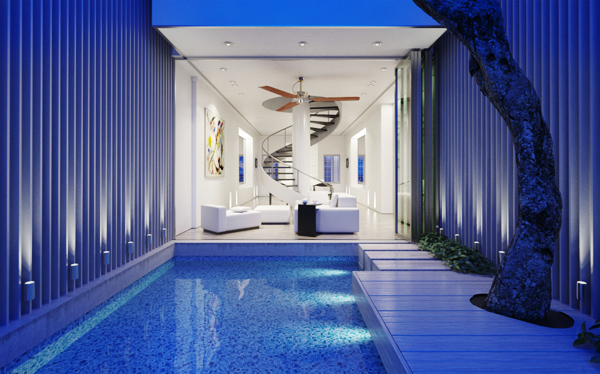 (*) Result after completing light balance
(*) SUGGESTION
Before to start I suggest  to check the important lesson 2: "Setup 3ds Max and V-Ray for renders"
(linear workflow + test + final V-Ray presets)
LIGHT BALANCE
A great way to start building the light balance is having an untaouchble starting point. Something fix we won't move: this element let us build a stable light balance. This element is the camera.
V-RAY PHYSICAL CAMERA
Settings:
f aperture = 8 / default
Shutter speed = 50  (it is a fraction of second, actually it means 1/50)
ISO = 100 / default
White Balance = neutral
Our contents are created only by V-Ray Licensed Instructors®
To access this lesson and all premium contents, please
Login or Subscribe