Share
with your friends!
This masterclass is suitable for:
– those who want to start working in the entertainment industry – you will learn the principles of animation and everything you need to make an appealing demo reel
– experienced animators – you will have the opportunity to learn advanced techniques adopted in the big VFX and animation studios and refresh your knowledge
– all movie lovers who want to be "behind the scenes" – you will talk about film making and we' ll be looking at film sequences, from the original idea to the final result on the big screen
INFO & TICKETS
-Â Character & Creature Animation Masterclass
- Buy your ticket on Blue Shuttle
——————————————————————————————————
Even this year I'm definitely proud to host an incredible guest ! 🙂
For the first time in Italy Shawn Kelly, Lead Animator at Industrial Light & Magic and Co-Founder of Animation Mentor. We are going to have a 2days full immersion masterclass for professionals and character animation lovers .. But this is not the first event .. Do you remember last year?
Rome 5-6 July 2013 .. it's been almost a year after the Pixar Event but I'm sure that, like me, your memories are still sparkling and cheerful just like the two days spent with Andrew Gordon and Ricky Nierva. Two Oscar-winning Pixar artists who last year gave us two incredible and unforgettable days … and who has had the pleasure to attend the event will surely agree with my words. What incredible atmosphere, my God!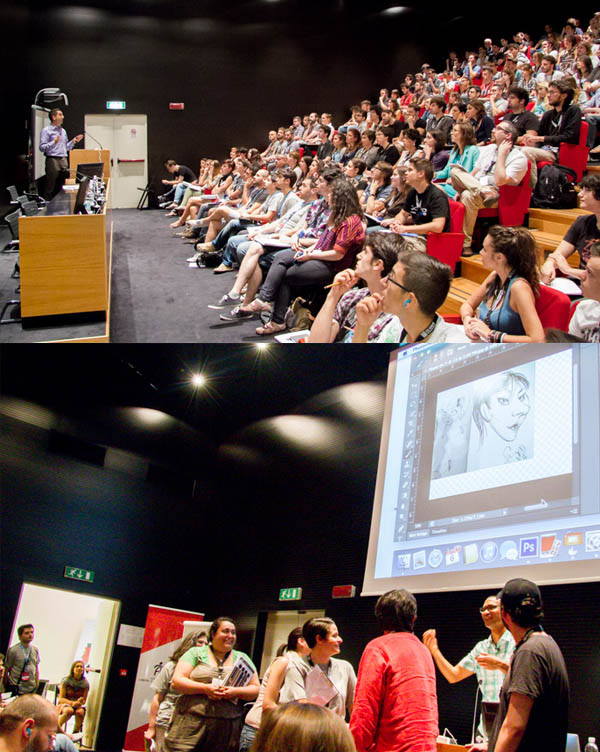 WHAT IS Â "CHARACTERÂ & CREATURE ANIMATION MASTERCLASS"?
Almost a year from Pixar event and I am definitely proud to have participated to the organization of this new event, this time entirely devoted to characters creation and animation, with the Lead Animator at Industrial Light & Magic and Co-Founder of animation Mentor: Shawn Kelly!
Just to mention a few titles … Transformers, Pacific Rim, Rango, the 3 Star Wars prequels, The War of  the Worlds, Pirates of the Caribbean, Indiana Jones and the newest Noah … what a graet opportunity animation and VFX lovers!  Every time I look at the making of Pacific Rim I get excited, I think I could leave rendering  to devote myself to 3D animation!
Terrific!!! I am looking forward to seeing him 🙂
Definitely an opportunity not to be missed. Here is the 2days summery:
– Day1: "Body Mechanics" is the art of analyzing "what moves what" in the body, and more importantly, "why". We will spend the day with classic principles of animation, storytelling, dynamic posing, advanced techniques of blocking and much more!
– Day2: we will talk about acting, dialogue, and lip-sync. We will create exciting and believable combat scenes. We will also talking about filmmaking, breaking down of some of my favorite sequences from films to dissect the editing, story structure, lighting, and performances! My God!!
The event is organized by "Blue Shuttle / Memorable CGI events" and I am immensely proud to be part of it! 🙂
Here the link for any information, program, "Animation Mentor" prizes and location:
– Character & Creature Animation Masterclass
– Buy your ticket on Blue Shuttle
See you in Milan:)
Save the date!
/ Also
Learn Corona Renderer