Share
with your friends!
In this lesson I'll talk about Shot and Light Balance

LESSON #35 – TOPICS
HD VIDEO / Narrated / 20′
MAX FILES to download with all V-Ray Settings
MAX FILES to practise / exercises
The lights hierarchy;
How to use an HDRI?
An easy approach for "Magic Hour" renders;
Vraylight Dome with Vraysky and HDRI;
How to save time with "VRaylights Substitutes";
Use a V-Ray camera for chromatic contrast;
Exercise: produce the final render
Exercise: create the right night balance
Shot and Light Balance / Step 1-2
An image becomes interesting with the correct application of all elements. To create pleasing compositions using correctly the lights, is necessary to have a solid theoretical knowledge, we note as the 5SRW method have a logical, rules and it allows us to achieve the desired result by applying the same logic in every scene. In this case I'll show how to use a VRayLight Dome with a VRaysky and HDRI (High Dinamic Range Image).
The Following images are the end result of this lesson, I will show how balance the lights, getting both lighting.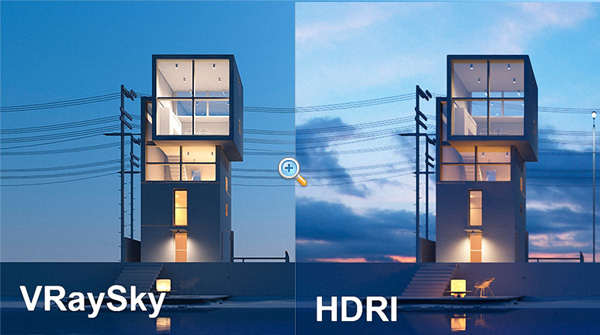 Our contents are created only by V-Ray Licensed Instructors®
To access this lesson and all premium contents, please
Login or Subscribe

/ Also
Learn Corona Renderer