Share
with your friends!
In this lesson I'll talk about Shot and Light Balance.

LESSON#32 – INDEX
HD VIDEO / Narrated / 15′
MAX FILES to download with all V-Ray Settings
MAX FILES to practise / exercises
The main lighting rule;
How to use wide angle for compositions?
An easy approach for night renders;
Vray light and directional feature;
How to save time with "fill lights";
Use a V-Ray camera for chromatic contrast;
Exercise: produce the final render
Exercise: create the night night balance
Shot and Light Balance / Step 1-2
Every image is produced by a right combination of the source lights in the scene. The main idea to correctly arrange a lighting is always the same: don't be too much technical and think in modeling your image using the light! Just think how to create the perfect mix, and this is really simple if you follow the basic lighting rule: choose your  Primary, Secondary and Fill light and work every source separately to have the full control of your scene.
The image below is the final result of this lesson and I can garantee that even if you are new with V-Ray, my way is so easy and logical that you will be able to easily produce the same result!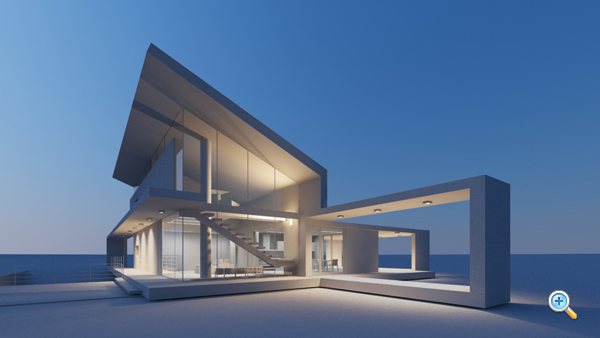 In the video below I show you how to do that in case of night render. According to the 5SRW, every render at this steps is created by using the draft settings:
Our contents are created only by V-Ray Licensed Instructors®
To access this lesson and all premium contents, please
Login or Subscribe

/ Also
Learn Corona Renderer