Share
with your friends!
Today we are launching the PREMIUM section of the cg-blog.com.
To get things started I am going to show you how to model a beautiful, tufted,
Chesterfield style sofa with capitones.
This type of sofa is perfect for bringing a classic touch into your interiors.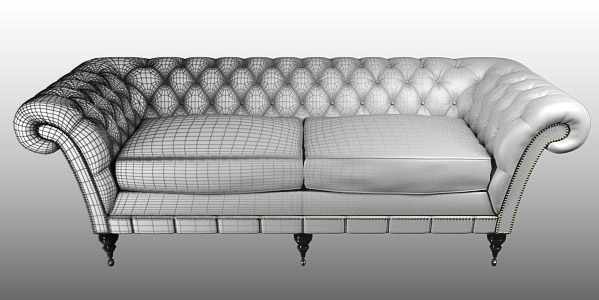 To make a complex model like this one, you need to break down into elements. When you have a basic element, you can multiply them to make a large area.
But how to deal with the curving shape, corners, wrinkles, etc?
Watch the video and find out 😉
You can also download the final .max file below the videos.

Next week we'll talk about lighting and shading with V-Ray.
Today we start with advanced polygonal modeling:
Video pt.1:Â Modeling the basic elements – 20′
Video pt.2: Modeling the back of the sofa – 43′
Video pt.3: Modeling the seat cushions – 15′
Video pt.4: Modeling the tacks and legs – 13′
Video pt.5: Adding more details – 20′
Video pt.6: Final Touches – 6′
Our contents are created only by V-Ray Licensed Instructors®
To access this lesson and all premium contents, please
Login or Subscribe

/ Also
Learn Corona Renderer