Share
with your friends!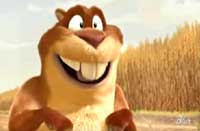 I already wrote about Cubic Tragedy, the best short-movie at Eletronic Theater in Siggraph 2005. But there was many great productions that you have to watch: One of these is Gopher Broke! It's a Blur studio production and Jeff Fowler is the director.
It's very very very amazing! 🙂
Dont' be shy! I'm waiting for your comments!
[tags]cg short, animation, gopher broke, siggraph[/tags]
/ Also
Learn Corona Renderer